Thank You Anthony & Gloria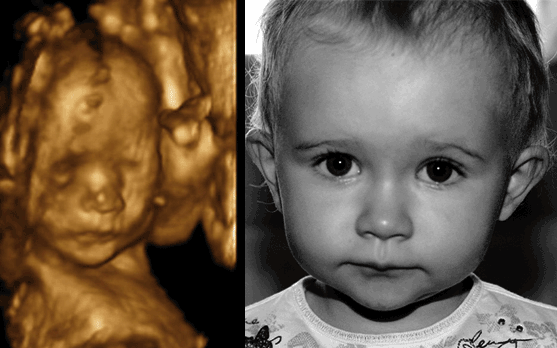 We see lots of of babies before they are born but it's a rare treat when we get to see a photo of them after they are born.
Today, Anthony & Gloria were kind enough to send us a picture from their 3D scans they had with us and a picture of their beautiful baby girl after she was born.
The 3D image was taken at 25 weeks and the photo on the right is when is she is 18 months old.  Many thanks for Anthony and Gloria for taking the time to send us these photos!
Kindest regards,
The Ultrasound Dimensions Team.