Scan of the Week: Waving Hand!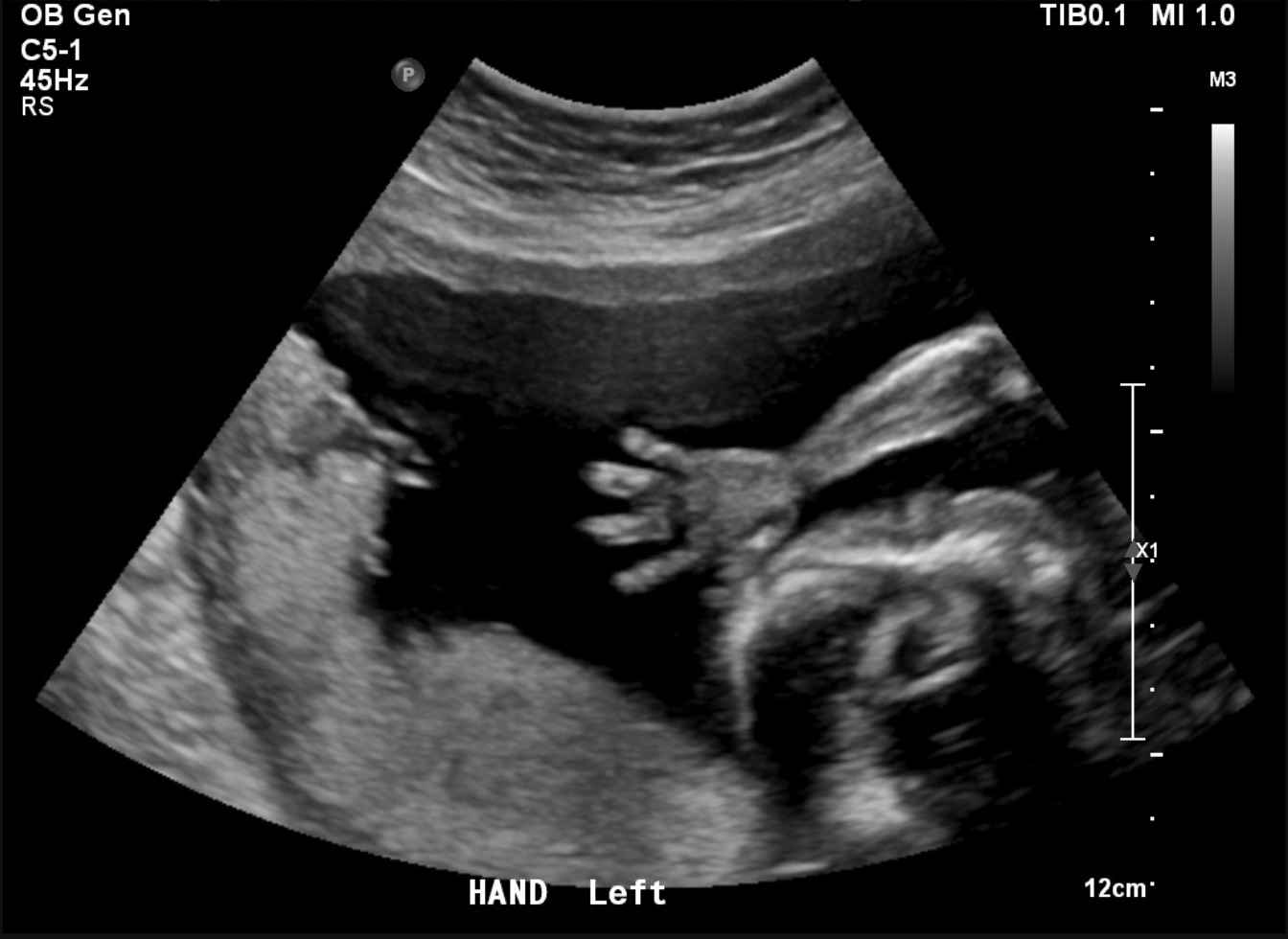 This adorable baby waving hello at 22 weeks during our Detailed Anomaly Scan also known as the "20 Week Scan".
This is a very comprehensive exam where we look at your baby's internal organs, heart, chest, stomach, bladder, legs, arms, spine, bones and much more. For further information on this scan visit our website ultrasound.ie or contact us by phone or email.