Ultrasound Ireland Achieves ISO 9001:2015 Certification: Quality Assurance Standard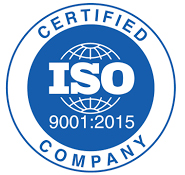 We are delighted to announce that Ultrasound Ireland has been independently audited and awarded the ISO 9001:2015 certification. This milestone recognizes our continuous commitment to providing high-quality ultrasound services and exceptional customer satisfaction, as verified by an independent auditor.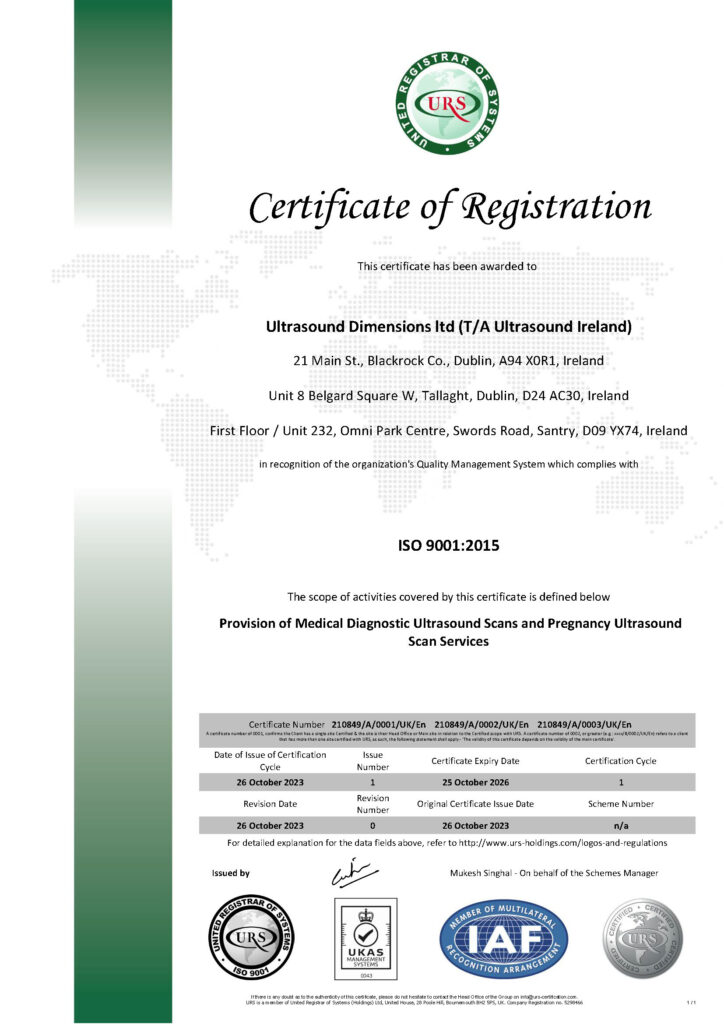 The ISO 9001:2015 certification is a globally acknowledged benchmark for quality, and achieving this certification verifies our focus on maintaining the highest standards in our operations.
Here's what this certification means for our valued Patients, referring GPs, Insurance Providers and Partners:
• Enhanced Quality Assurance: Achieving the ISO 9001:2015 certification reiterates our dedication to rigorous quality. This ensures that our ultrasound services meet the stringent international standards set by the ISO, providing our clients with confidence in the quality of services they receive.
• Customer-Centric Approach: The ISO 9001:2015 standard emphasizes a strong customer focus, ensuring that our services not only meet but exceed the expectations of our clients. We believe in building lasting relationships with our clients by delivering services that are consistently of a high standard.
• Continual Improvement: As part of the ISO 9001:2015 standard, we are committed to a culture of continual improvement. We continually analyze our processes to identify areas of improvement, ensuring that we evolve to meet the changing needs of our clients and the industry.

• Global Recognition: With this certification, Ultrasound Ireland joins a prestigious group of organizations worldwide that have demonstrated a high level of quality management proficiency. This global recognition further establishes our position as the most trusted provider of ultrasound services in Ireland.
We are very proud of this accomplishment which wouldn't have been possible without the hard work and dedication of our team. This certification is not just a badge of honor for us, but a promise of quality and reliability to our patients and referring GPs.
We look forward to continuing to serve our clients with the highest level of professionalism and quality, and we are excited about the journey ahead.
Thank you for your continuous support and trust in Ultrasound Ireland. Your satisfaction is our success, and we are dedicated to providing you with the best ultrasound services possible.
Contact us today to learn more. ​​​​