Early Pregnancy Scan
(Early Pregnancy Scan: 6–11 weeks €105.00)
(Advanced Early Pregnancy Scan: 12–19 weeks €125.00)
(Twins add €50 for over 12 weeks gestation)
Page heading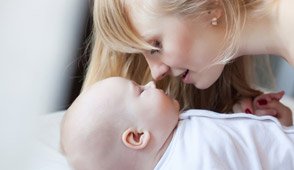 Since 2007, Ultrasound Dimensions has been trusted by over 100,000 expectant parents and doctors. Our Enterprise Ireland award-winning team offers you convenient pregnancy scan appointments to include evenings and weekends. We offer you immediate results on early pregnancy scans in Dublin and always give you peace of mind.

Early Pregnancy Scan (6–11 Weeks Pregnant): This baby scan is performed to establish the presence of a single or multiple intrauterine pregnancy. We look at the heartbeat and measure the embryo to determine the age. This early measurement is very accurate for dating. Anatomical details are limited at this stage.

Advanced Early Pregnancy Scan (12–19 Weeks Pregnant): This baby scan is performed to estimate the age of the pregnancy (if not already established) and assess the health of your baby. We look for the presence or absence of any physical abnormalities, measure the age of the fetus and determine whether it is a single or multiple pregnancy. Depending on how far along the pregnancy has progressed dictates how much of the anatomy can be assessed and what measurements are taken.
We use the first day of your last menstrual period to determine the gestational age. We compare that with specific measurements of the embryo by measuring the distance from the top of the head (crown) to the bottom of the body (rump). We may also include measurements of the gestational sac and of the heartbeat. These measurements are very accurate and can determine the expected age even if you are unsure of your last menstrual period.
Procedure Includes:
Ultrasound exam
Nuchal translucency measurement (optional)
Medical obstetric ultrasound report
Glossy picture printPlease note: For twins please add €50
Ultrasound Dimensions inception in 2007 was in response to a need for a medical ultrasound centre of excellence. Our highly trained sonographers have maintained strict comprehensive protocols and procedures with state of the art equipment and ongoing education. Since the beginning, this has been our promise to you our valued patient.
Make AppointmentPatient ReviewsSave €10
What to Expect At Your 12 Week Baby Scan?

What you might see at your 12 Week Baby Scan: