Heading
Fertility Scans In Dublin
Introduction text
Are you trying to conceive?
Are you having fertility treatment?
Follicle Tracking Scans

Designed for women having assisted conception cycles at another centre. Regular scans track growing follicles all the way through to ovulation and beyond Read more

Endometrial Thickness Scans

An ultrasound that measures the thickness of the lining of the womb called the endometrium Read more

Ovulation Scans

Ovulation scans monitor the size and number of follicles within your ovaries and can assist in determining when a dominant follicle is about to rupture confirming ovulation. This will help determine the optimal time for intercourse and subsequent fertilisation Read more
Video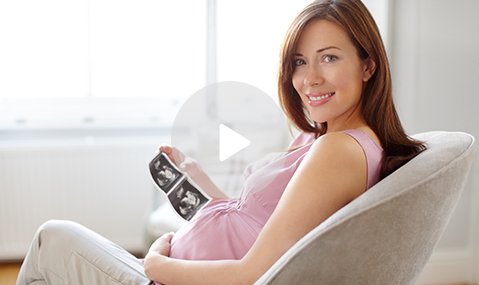 Services
fertility scanning
At Ultrasound Dimensions we offer a fertility scanning service for those trying to conceive naturally or those that are undergoing fertility treatment at another centre.
We have partnered with treatment centres both in Ireland and abroad to help monitor the cycles of women going through both natural and assisted conception.
how much does it cost
1st visit : €150.00
Limited pelvic scans (within 6 months): €80.00
Have your fertility scan today:
No waiting list. Professional Healthcare Practitioners
Contact us today to make an appointment.
Schedule
Ovulation Scan €150
21 Main St. Blackrock Co. Dublin
Open 7 Days A Week 9am – 9pm
Expert testimonial
What do experts say about us?
Check out what some of these experts say about Ultrasound Dimension's services.

Roisin Ingle
"I can't recommend them highly enough "


Dr. Conor O'toole
" The standard of service is in excess of expectations. The scope of  scanning and standards of reporting are excellent. "
Slievemore Clinic Co. Dublin

Dr. Paul Carson
"My patients have been availing of the ultrasound services and find it excellent."
Slievemore Clinic Co. Dublin

Kathy Milliken C.I.M.I
"The clinic is beautifully laid out and the sonographer was really lovely. It was amazing to see Baby W in Such detail! "

More text
MORE DETAIL YOU NEED TO KNOW
When is the ovulation scan performed? ( every woman is unique)
Day 3 to 5: This scan is performed initially as it is the best time to examine the endometrium (lining of the womb) and to ensure there are no ovarian cysts present. Day one of your cycle is considered the first day of heavy bleeding.
Day 9 to 11 This scan would be performed to identify a dominant follicle or several follicles in an assisted cycle.
Day 14 to 16: This scan would be performed to confirm ovulation.
Day 18 to 20: This scan would be performed to confirm ovulation if it was not confirmed on day 16 and or to observe resolution of ovarian cysts.
You will often have three to four scans in any one cycle. A detailed gynaecological scan will be performed on your first appointment, subsequent scans within the same cycle focus on the ovaries and lining and are performed only tranvaginally and are lower in cost.
What happens during an ovulation scan?
Ovulation scans are performed on the first visit both externally and internally. The first scan will be detailed to check for pathology such as fibroids, endometrial polyps and abnormal ovarian cysts.
After the first scan and for ease and maximum accuracy the scan will be performed transvaginally. A long narrow probe designed especially to be inserted into the vagina is used. The ovaries, lining, cervix and uterus are examined in close proximity. The size of the follicles within your ovaries will be measured and documented. The thickness of the endometrium or lining of the womb will be measured and documented. The size and number of follicles are monitored with special attention paid to any large or dominant follicles. In the middle of the cycle one of these follicles will rupture confirming ovulation.
These findings help to determine the best time for sexual intercourse to assure successful fertilisation. For assisted cycles size and number of follicles is very important information for your treatment centre so that any medication can be adjusted dependent upon findings.
What's included in the report?
The gynaecological survey will include clinical diagnostic information in regards to the:
Uterus
Adnexa (area around the pelvic organs)
Endometrium (lining of the womb)
Right ovary
Left ovary
Results from your ultrasound examination will be available immediately after your appointment. We will provide a copy for you and your gynaecologist or fertility specialist.
If required, we are happy to email you a digital copy of both the report and imaging for you to send to your treatment centre.
Contact
Contact us today to schedule your Fertility Scan:
No Waiting List. Professional Healthcare Practitioners.